/Nazwa kontraktu
Projekt i budowa drogi S19 na odcinku węzeł Boćki (bez węzła) – Malewice
Opis Kontraktu
Budowa drogi ekspresowej nr S19 na odcinku węzeł Boćki (bez węzła) – Malewice jest inwestycją o znaczeniu krajowym – znajduje się na liście inwestycji wymienionych w załączniku nr 1 do PBDK 2014-2023 (z pespektywą do 2025) stanowiącej załącznik do Uchwały nr 156/2015 Rady Ministrów z dnia 8 września 2015r.
Celem inwestycji jest zaprojektowanie i budowa drogi ekspresowej S19 na odcinku Boćki – Malewice. Powyższy odcinek stanowi fragment przyszłej drogi ekspresowej S19 oraz zlokalizowany jest na terenie województwa podlaskiego, w powiatach: bielskim i siemiatyckim, na terenie gmin: Boćki i Dziadkowice. Istniejąca droga nr 19 należy do podstawowej sieci dróg w kraju. Jest to fragment międzynarodowego szlaku Via Carpatia. Łączy ze sobą przejście graniczne z Białorusią w Kuźnicy poprzez Białystok (Choroszcz), Lublin, Rzeszów z przejściem granicznym ze Słowacją w Barwinku. Łączna długość odcinka objętego opracowaniem to 15,91km. Planowana data zakończenia inwestycji wynikająca z umowy to 06.09.2024r.
Planowana Inwestycja w znacznym stopniu zmniejszy negatywne oddziaływanie ruchu istniejącej drogi na otoczenie, poprzez przeniesienie ruchu tranzytowego z istniejącej drogi na obwodnicę, a także usprawnieni połączenia między regionami kraju.

/Zamawiający
Generalna Dyrekcja
Dróg Krajowych i Autostrad
Oddział w Kielcach
https://www.gov.pl/web/gddkia-kielce

/Wykonawca
STRABAG Sp. z o.o.
http://www.strabag.pl/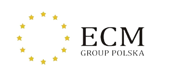 /Nadzór
ECM Group Polska S.A.
http://ecmg.pl/